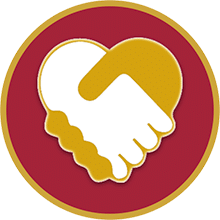 Accompany to doctor, restaurants, theater, movies, etc.
Record personal memories
Play games/cards
Assist with hobbies and crafts
Read books, newspapers, magazines or spiritual material
Assist with mail and making appointments
Connect with family and friends via social media, email, Skype, etc.
Discuss current events or share memories
Visit friends, relatives or neighbors
Assist with pet care











Questions About In-Home Care Services?